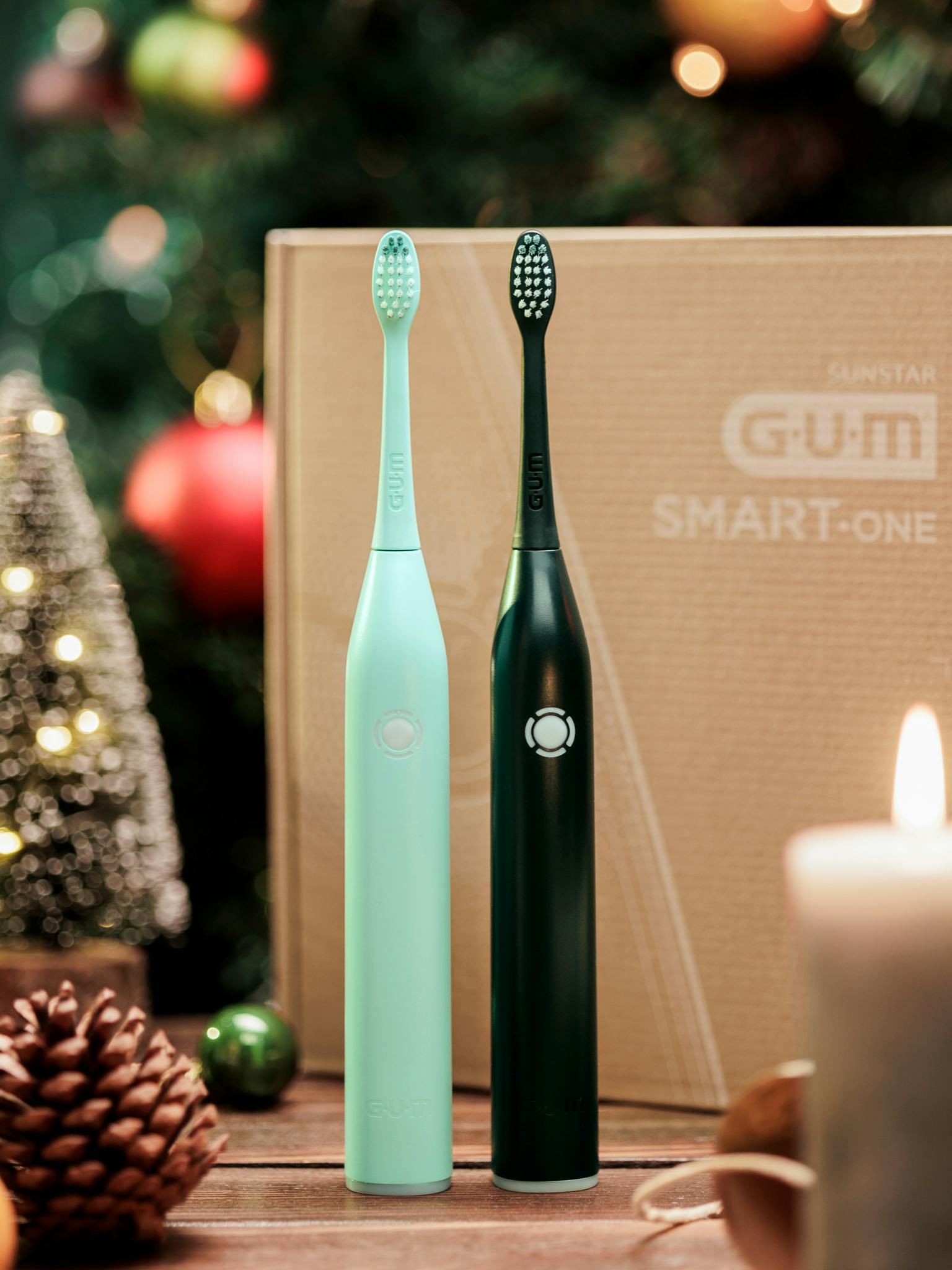 The smart toothbrush, tailored to your individual routine.
Compare our offers
Smart toothbrush

Price: £69.99 | save £10.00

Shipping

App access

Replacement brush heads available separately

Replacement brush heads delivered automatically, 2 brush heads every 6 months.
Unit price £7.49 + free shipping
Top performance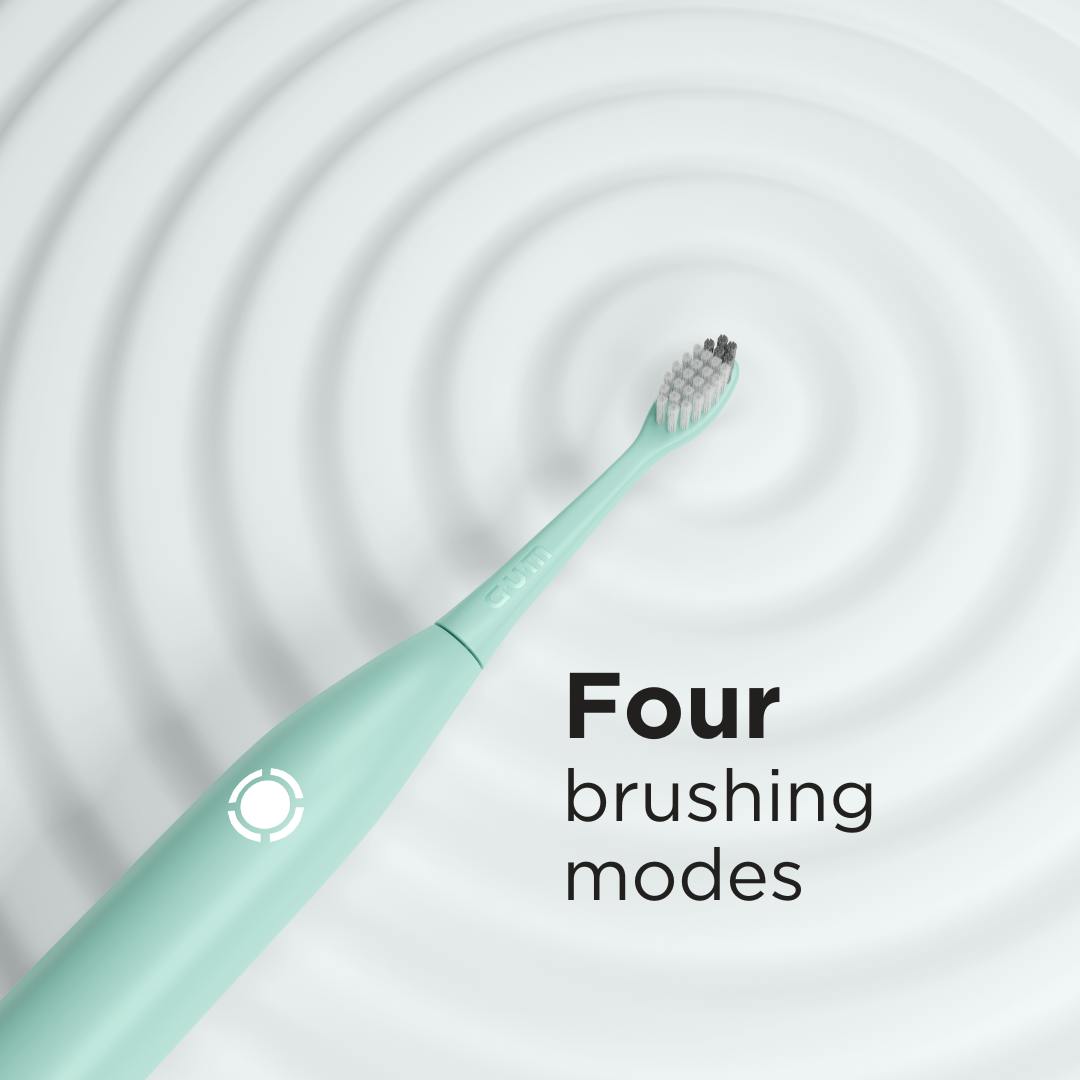 Powerful cleaning
With over tens of thousands of movements per minute, GUM Smart One ensures effective cleaning and an incredible feeling of freshness every day. Equipped with 4 brushing modes, the cleaning performance can be easily adjusted to meet your needs.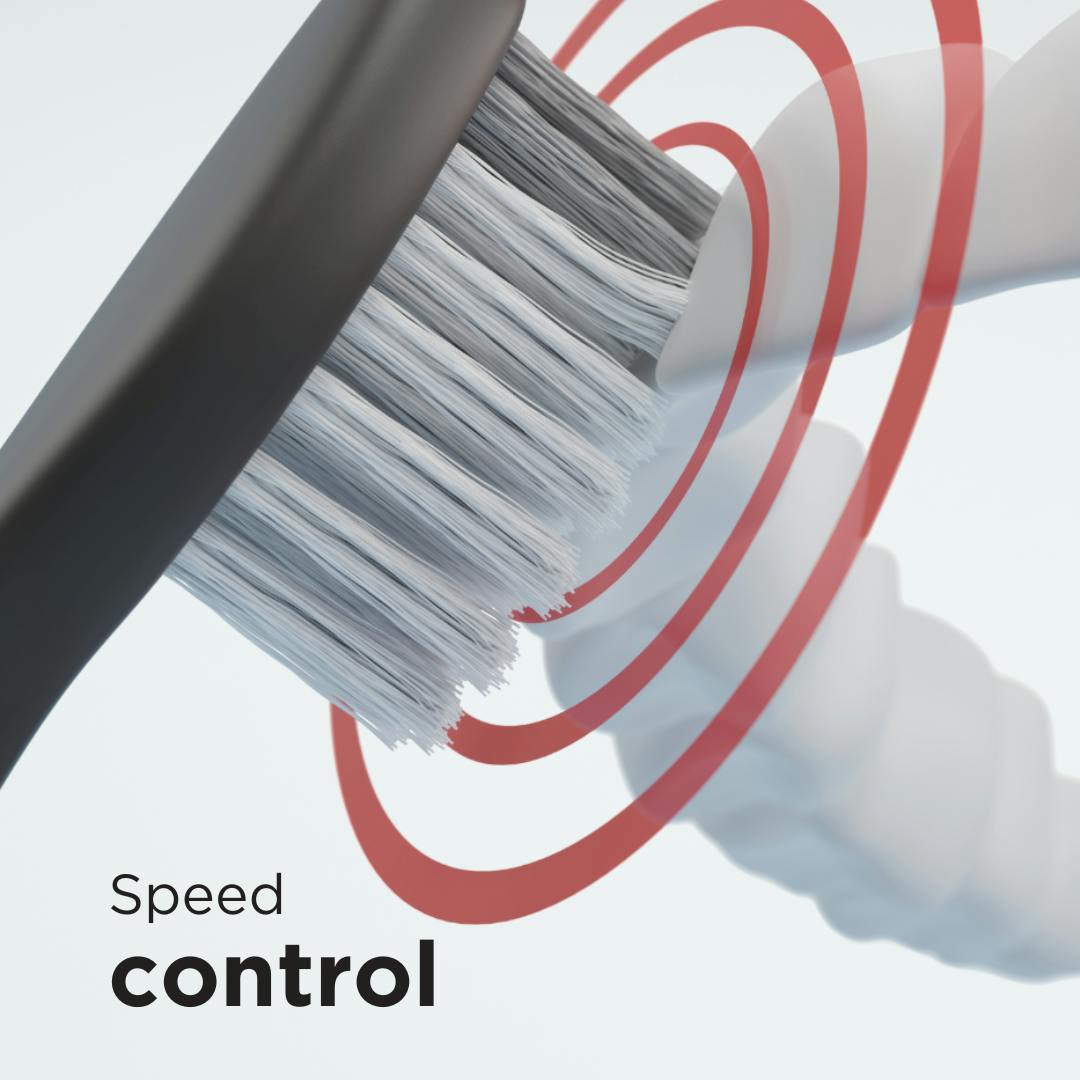 Intuitive light and vibration feedback
Motion sensors provide feedback on speed to optimize brushing results, even without the app, and prevent cavities in the long term.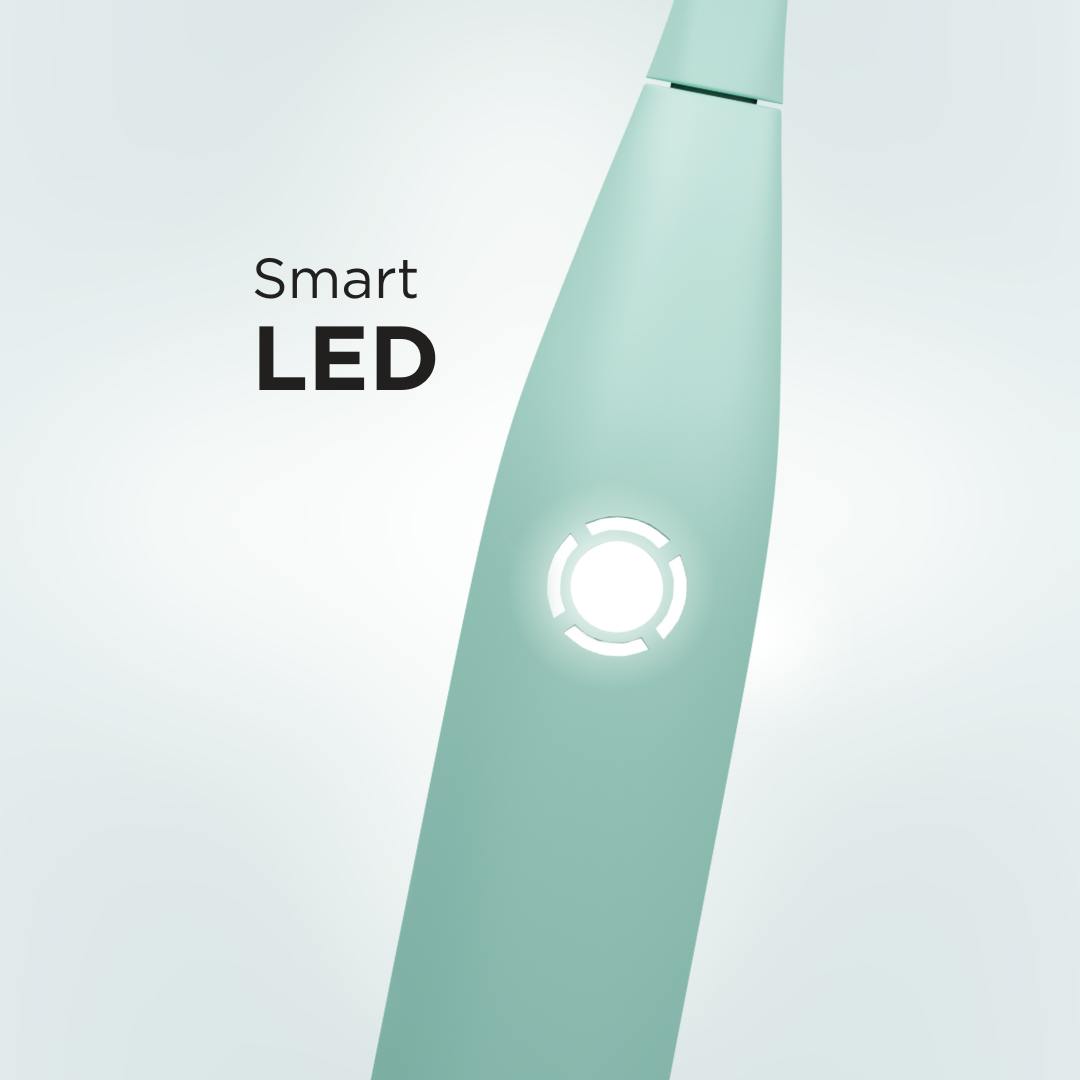 Instant brushing control
The smart LED ring indicates when each individual tooth surface has been thoroughly brushed, helping to prevent cavities in the long run.
This is how the
GUM Smart One works
Coverage monitor
The thoroughness monitor ensures that no areas are overlooked during brushing. The special feedback system indicates which areas of the mouth have been sufficiently cleaned. Once all 4 lights illuminate, it ensures that both the recommended brushing time and thorough cleaning of all areas have been achieved. This feature helps you maintain a comprehensive oral hygiene routine.
Detailed brushing statistics
Brushing statistics provide information on brushing time, frequency, and accuracy. Progress made without using the app is stored offline on the toothbrush for up to 6 months and can be later synchronized with the brushing analysis in the app. For added motivation, compare your statistics with others and become a brushing expert.
Entertainment
Enhance your toothbrushing experience with various features. You can play your favorite music while brushing, listen to the latest news updates, or even play mini-games. This makes brushing more enjoyable and motivating.
Professional feedback
The detailed brushing statistics enable dentists to analyze the brushing habits of their patients during routine check-ups and provide personalized brushing recommendations.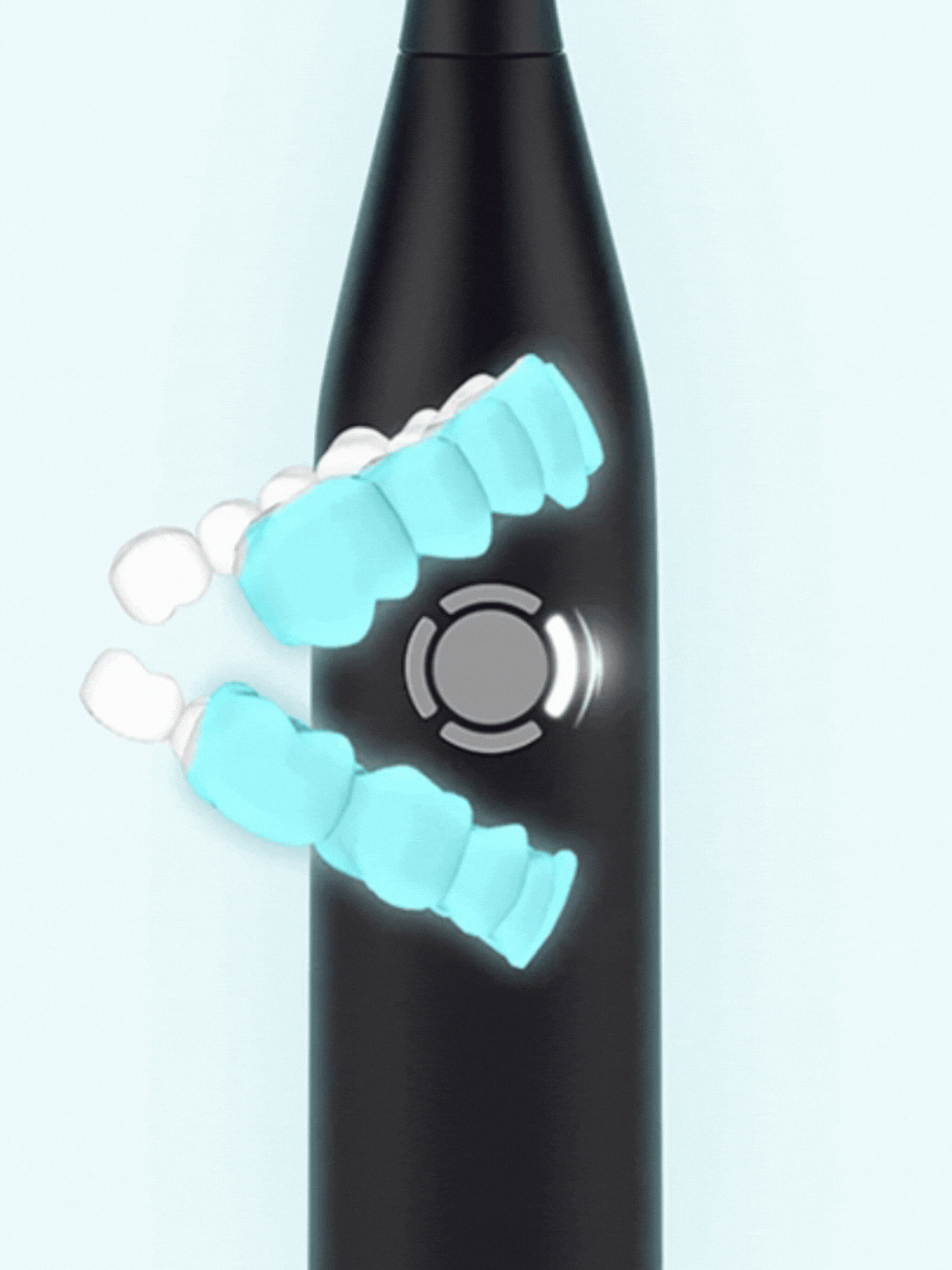 Learn more
What is a sonic toothbrush?
Unlike rotating/oscillating brushes, sonic toothbrushes clean through high-speed vibrations. This makes the GUM Smart One extremely thorough and 18 times more effective in cleaning interdental spaces compared to manual toothbrushes (Study 2021 in Clean mode for 3 minutes).
What features does the GUM Smart One have?
Offline:
✓ Soft or Ultra-soft BlackClean+ bristles
✓ Indicator bristles indicate when the brush head needs to be replaced
✓ Light and vibration feedback on the brush handle, indicating speed, battery, and app connection status
✓ Thoroughness monitor around the power button: Indicates when all tooth surfaces have been brushed for a sufficient amount of time
✓ Battery life of up to 6 weeks

Online:
✓ GUM Smart One automatically connects to the GUM Smart App via Bluetooth
✓ 4 brushing modes: Clean, Massage, Sensitive, and Ultra-sensitive. Customizable in the app
✓ Personal tips and statistics
✓ 3D toothbrush coach
✓ Interactive games and exciting challenges
How does the GUM Smart App work?
Simply download the GUM Smart App for free from the App Store (iOS) or Google Play Store (Android) onto your smartphone or tablet. Then, activate Bluetooth and your toothbrush will automatically connect. Explore numerous great features available in the app.
Can I use it without the app?
Of course! The app is just an additional feature to support you in optimizing your daily routine. The Smart One toothbrush, however, offers numerous smart features offline that help improve your brushing results.
Our highlight is the Thoroughness Monitor, which checks not only the duration but also whether you have adequately cleaned all areas.
If you still decide to use the app occasionally, your toothbrush stores the brushing progress for up to 6 months, allowing you to transfer it to the app statistics later and review your progress.
From what age is the GUM Smart One suitable?
We recommend the Smart One for ages 12 and above.
I have sensitive gums / wear braces / have other special needs, can I still use this toothbrush?
Absolutely! We have equipped the GUM Smart One with numerous features that address specific dental needs. This includes an Ultra Sensitive cleaning mode and sophisticated pressure and speed control for individuals with sensitive teeth and gums. For those dealing with heavy plaque buildup, they can rely on the Clean mode and our 3D navigation technology to better cover all areas of the mouth. Even individuals with braces can benefit from the personalized toothbrushing coach. These and many other features have been developed to meet your specific needs.
What do dentists say about the GUM Smart One?
The GUM Smart One was developed in collaboration with dentists from Austria, Germany, England, and Switzerland. These experts are particularly impressed by its outstanding cleaning performance* and smart app features!
(*18x more thorough compared to ADA manual toothbrush in the interdental areas, study conducted in 2021 using the 3-minute Clean mode.)
Discover our
products for children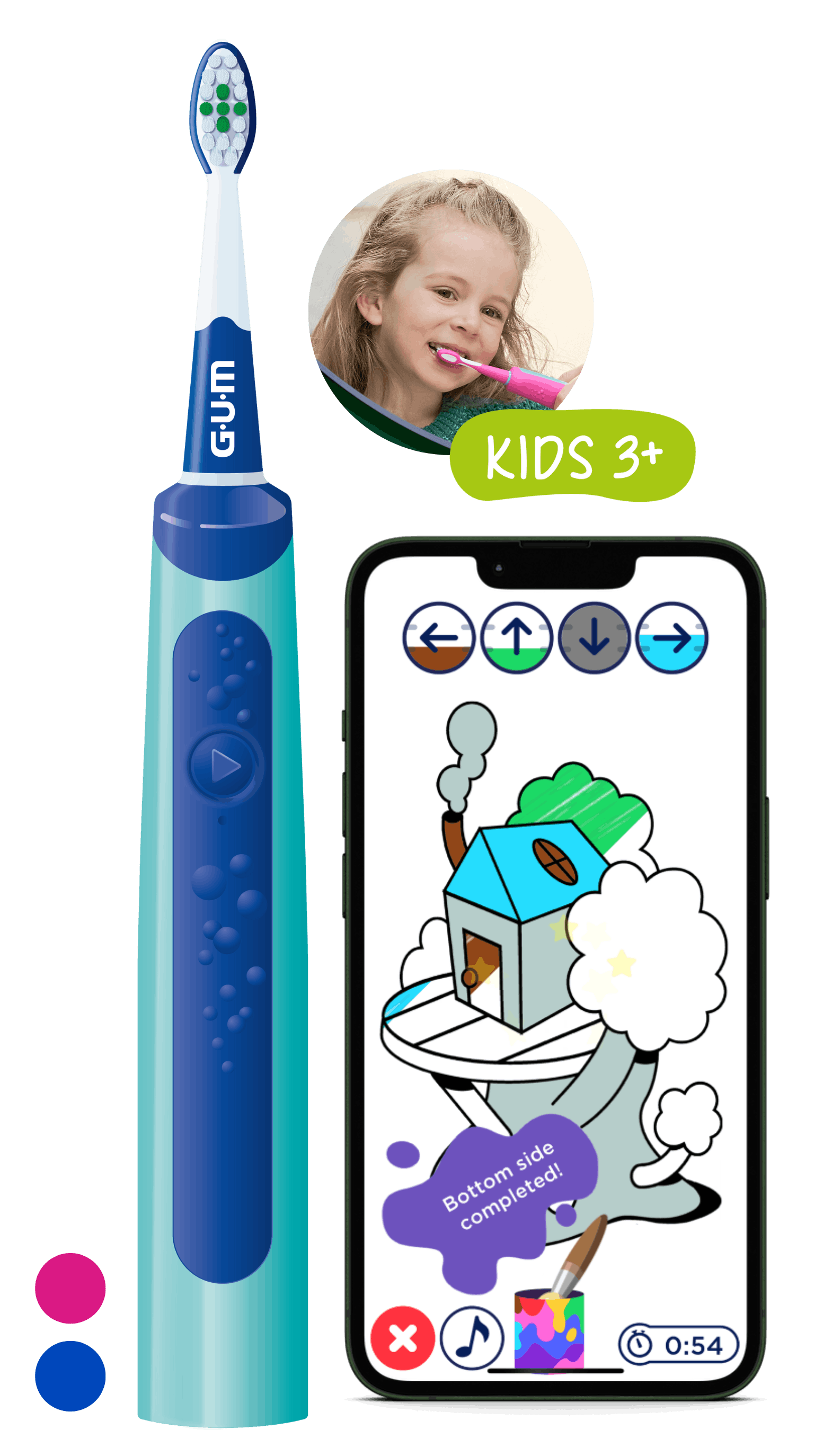 GUM Playbrush KIDS 3+
Smart sonic toothbrush with game app for children aged 3 and over
From:
€ 29,99
View product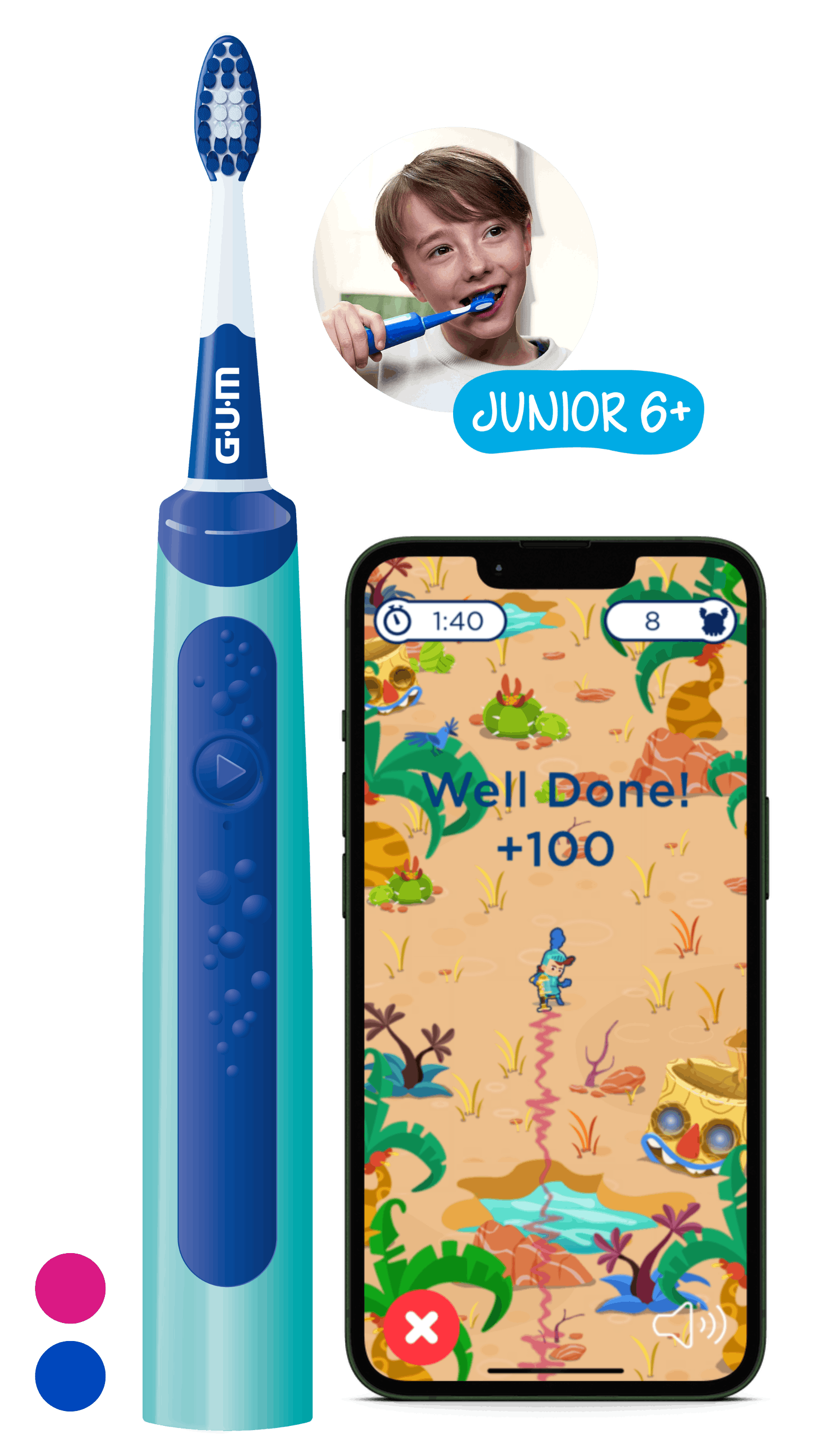 GUM Playbrush JUNIOR 6+
Smart sonic toothbrush with game app for children aged 6 and over
From:
€ 29,99
View product