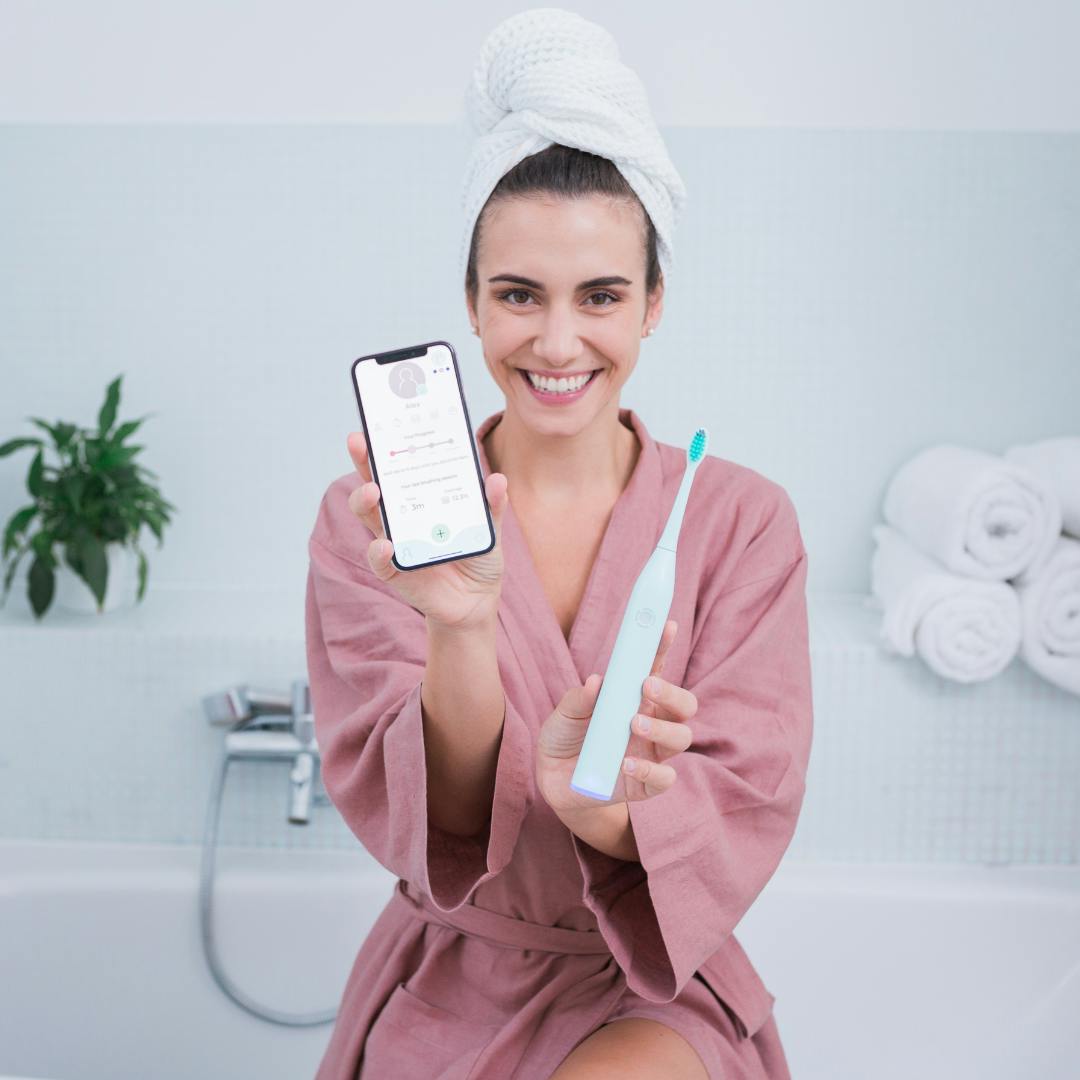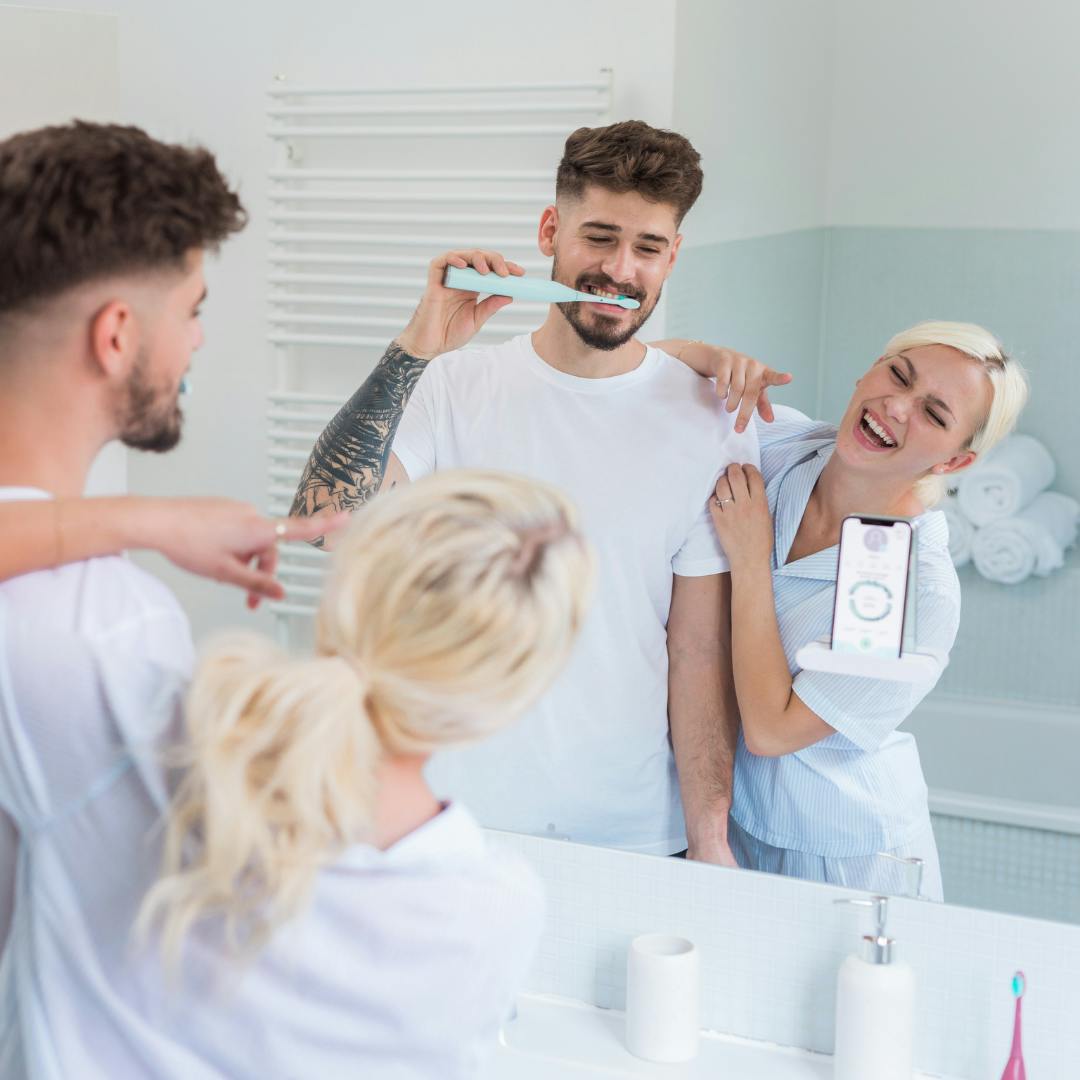 GUM Smart App
High score. Even at your next dental check-up.
Compatible with Android & iOs
Simply connect toothbrush & app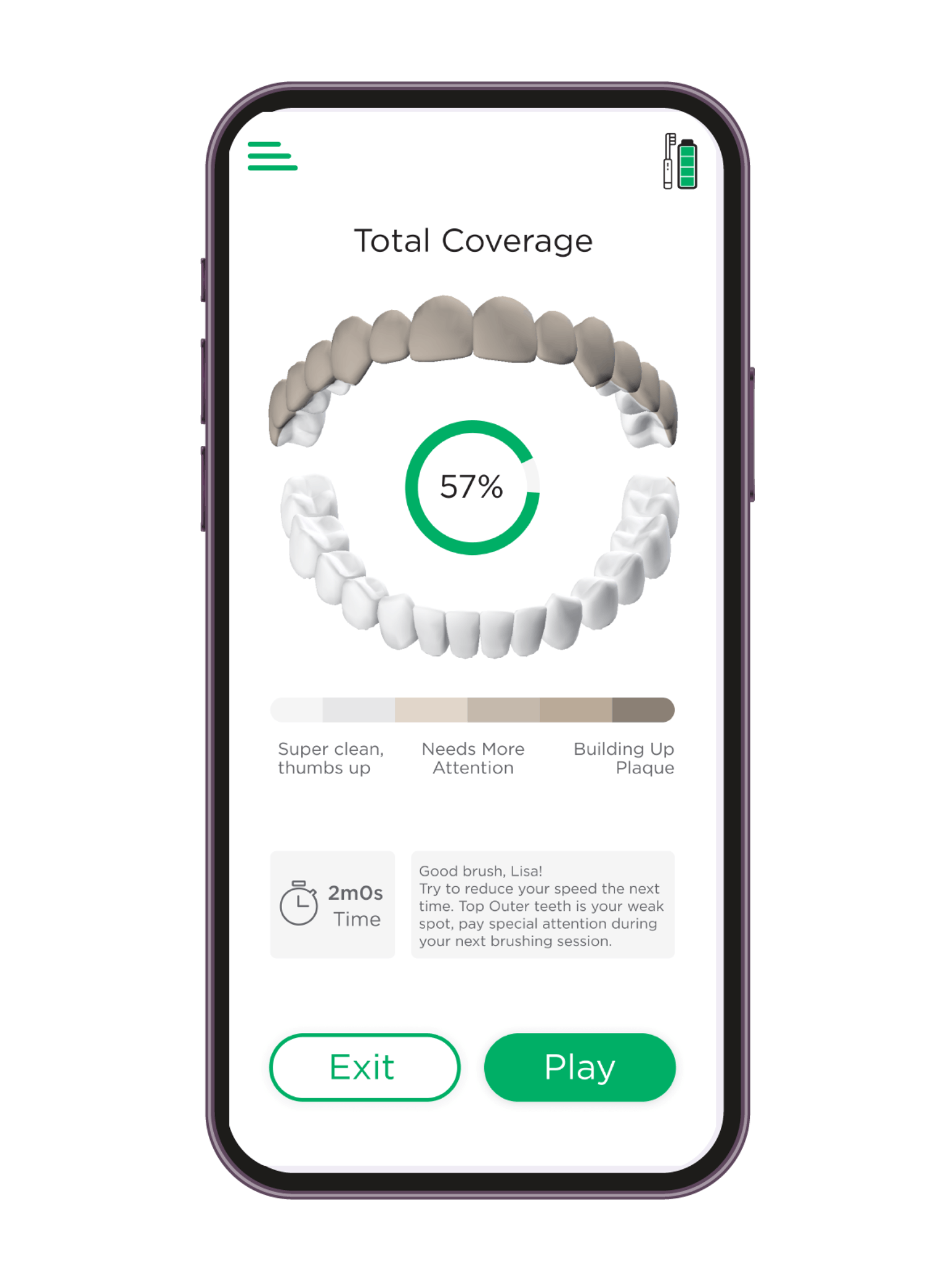 The ultimate app for all your needs
The GUM Smart One can be easily connected, if desired, to one of the smartest oral hygiene apps on the market. Simply download the GUM Smart App from the App Store or Play Store, connect your smart toothbrush via Bluetooth, and get started.
Brushing coach
The brushing coach provides personalized tips through interactive live feedback and a 3D dental simulation to help you perfect your brushing technique. Experience a customized approach to oral care and take your dental hygiene to the next level.
Detailed brushing statistics
Brushing statistics provide information on brushing time, frequency, and accuracy. Progress made without using the app is stored offline on the toothbrush for up to 6 months and can be later synchronized with the brushing analysis in the app. For added motivation, compare your statistics with others and become a brushing expert.
Entertainment
Enhance your toothbrushing experience with various features. You can play your favorite music while brushing, listen to the latest news updates, or even play mini-games. This makes brushing more enjoyable and motivating.
Professional feedback
The detailed brushing statistics enable dentists to analyze the brushing habits of their patients during routine check-ups and provide personalized brushing recommendations.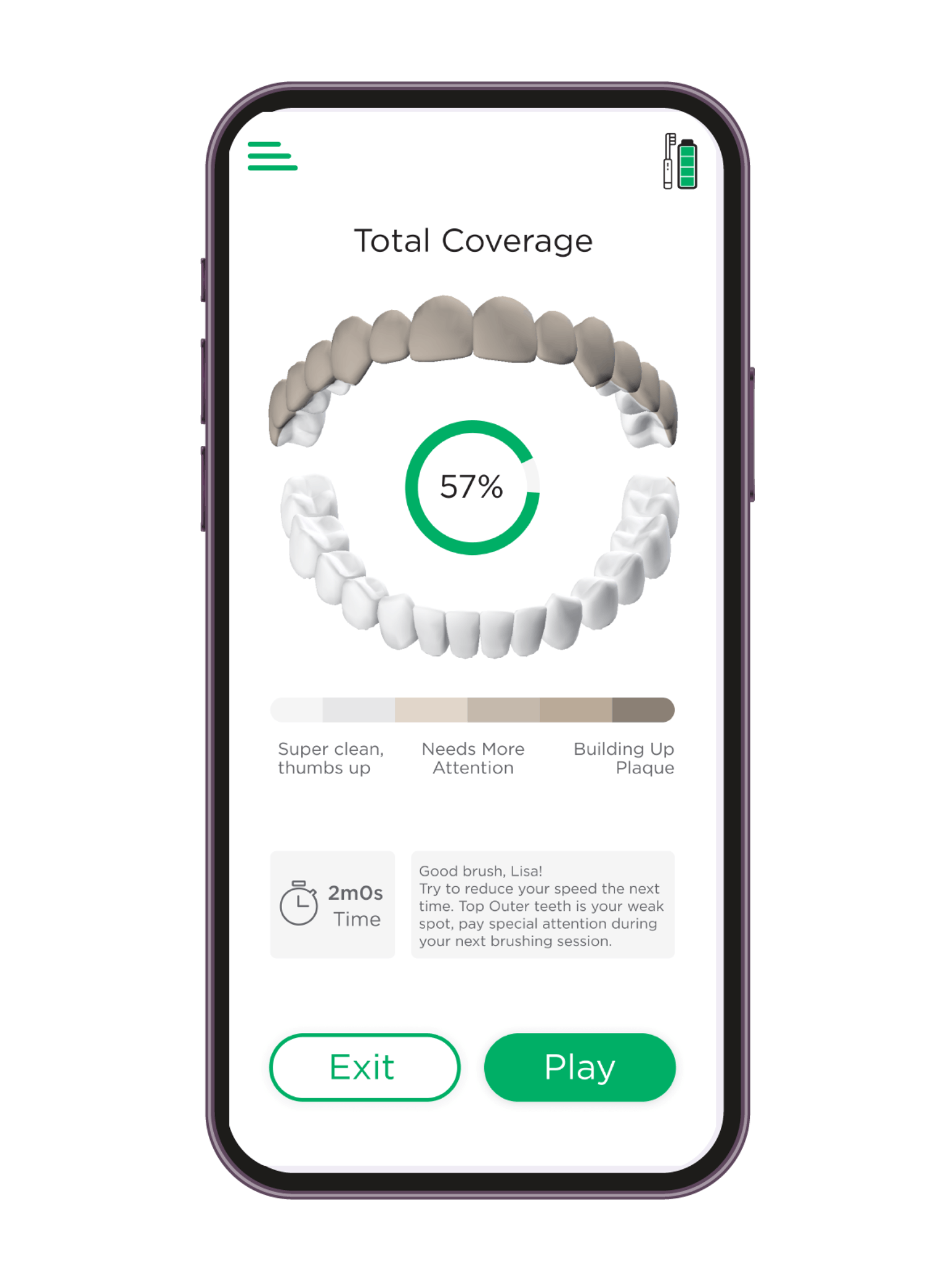 Dream team:
GUM Smart One & GUM Smart App
Download the app for free on Android or iOS and register once.
Enable Bluetooth on your phone, launch the app, and the GUM Smart One will automatically connect to the app.
Choose your preferred brushing mode and preferred brushing time, and optimize your brushing behavior with the help of various app features.
Smart toothbrush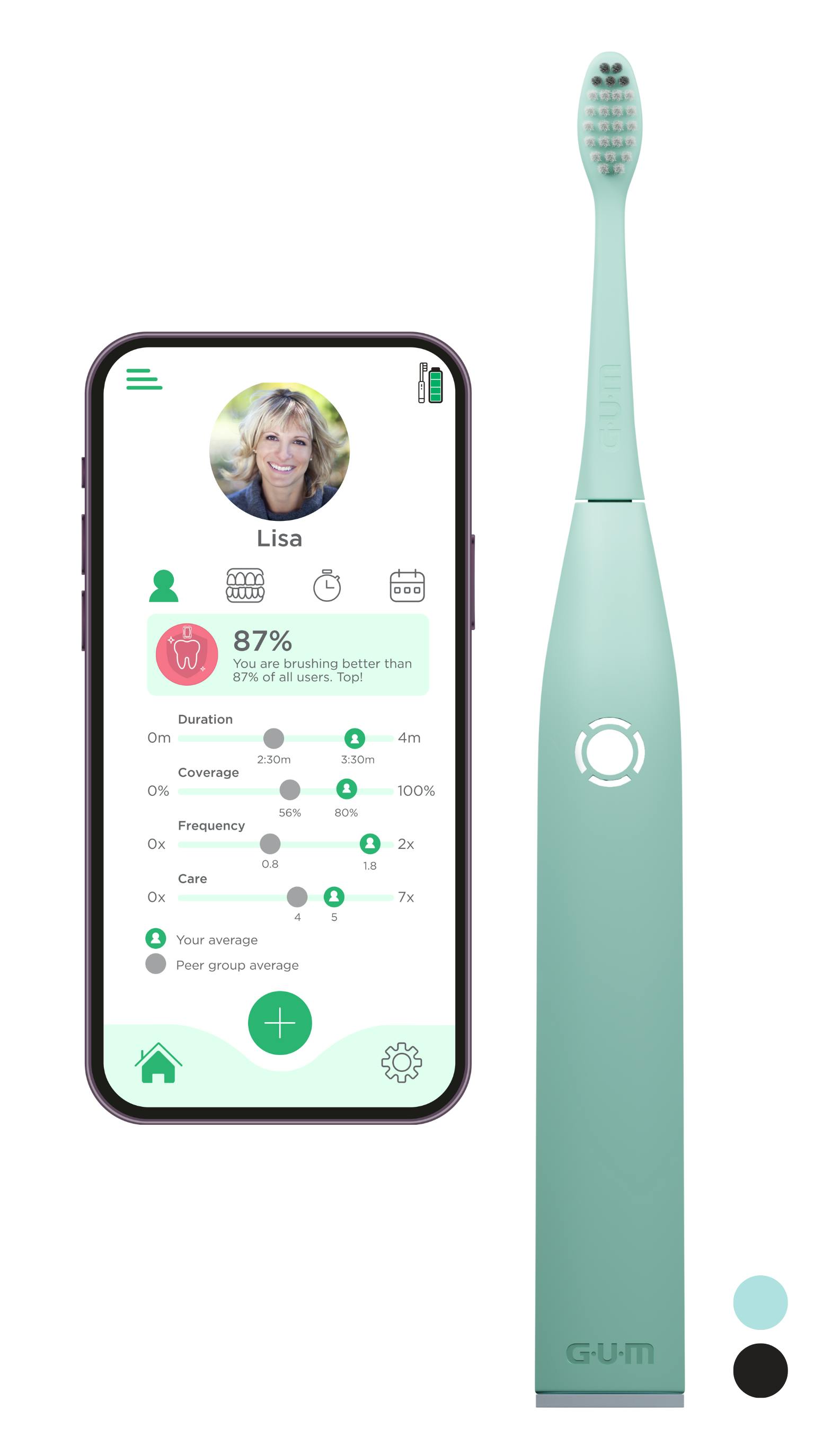 GUM Smart One
The smart toothbrush, tailored to your individual routine. Discover GUM Smart One with the interactive app and comprehensive services
From:
€ 69,99
View product