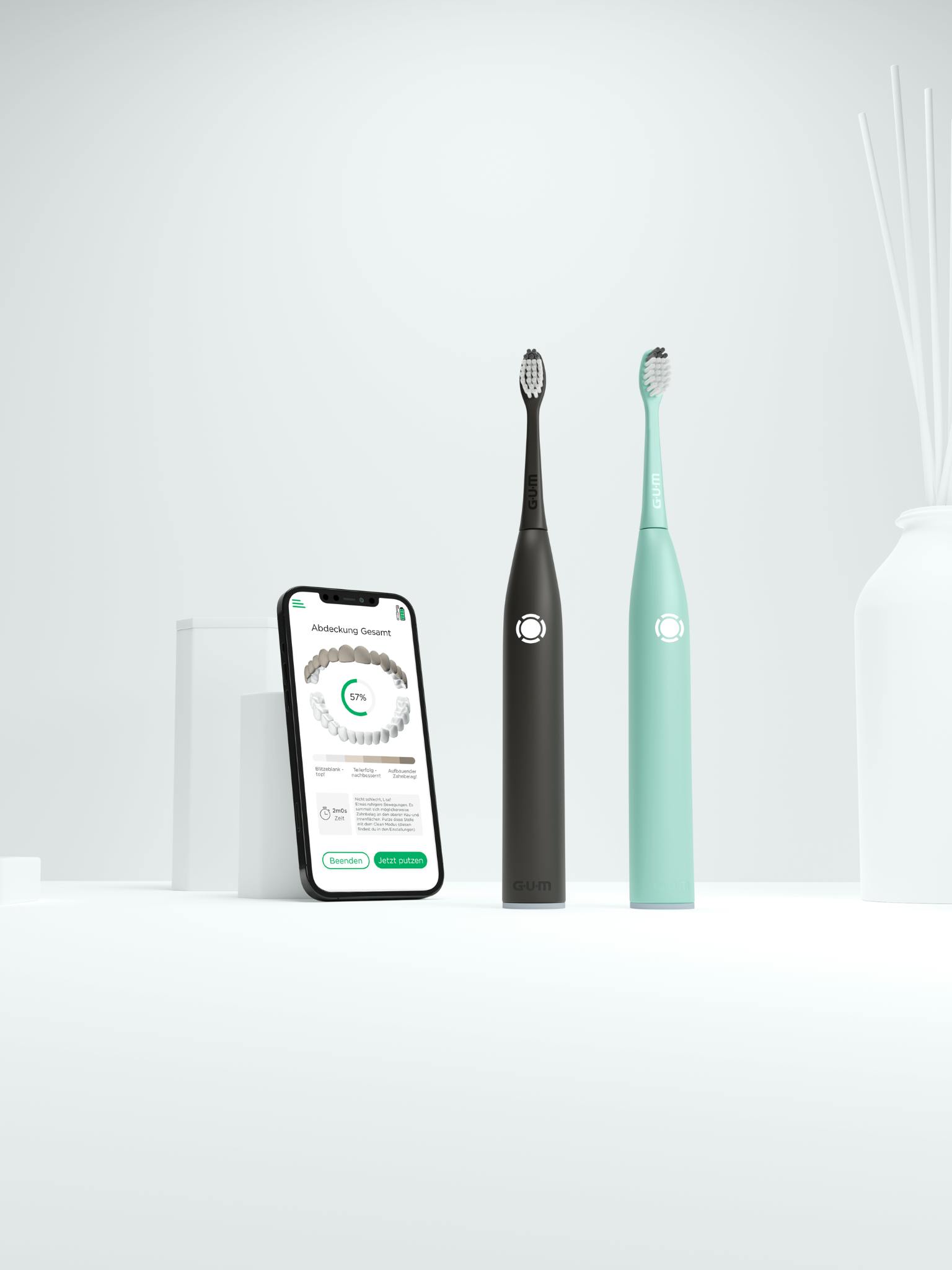 Enjoy benefits from our convenient additional services.
Benefits of the subscription
| | | |
| --- | --- | --- |
| | All-round carefree upgrade | |
| | | |
| | Automatic and free every 6 months. Cancel anytime. | |
| | | |
| | Save on shipping costs and benefit from automatic delivery | |
| | | |
Carefree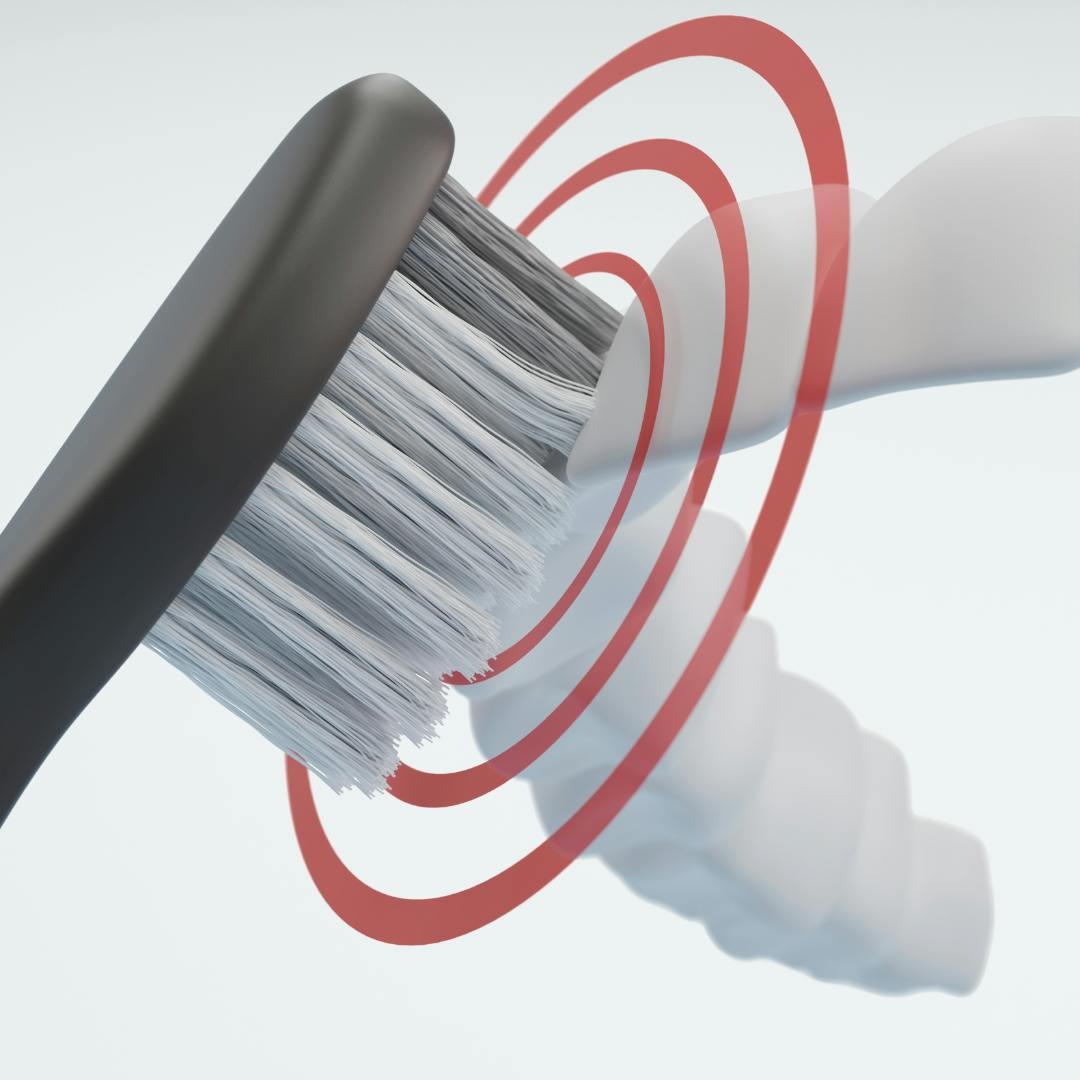 Powerful cleaning
InterDent+ bristles for an optimal cleaning experience and gentle treatment of the gums. The dense bristle field is semi-pointed to effectively reach into the interdental spaces.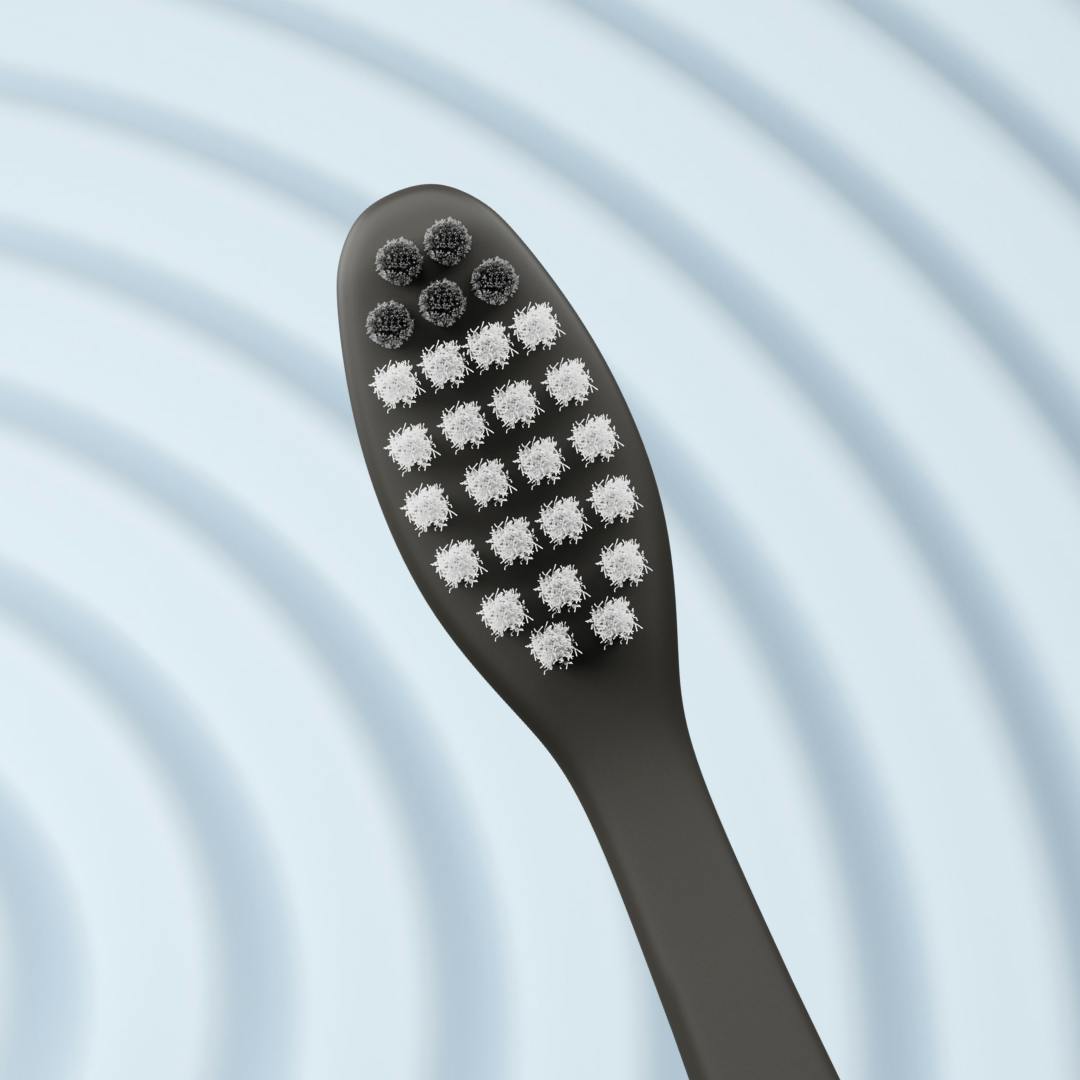 Smart color indicator
Not only our toothbrushes, but also the matching brush heads are pretty smart. The convenient color indicator signals when it's time to replace the brush head. If the gray color of the indicator bristles fades, you should change the brush head for optimal results.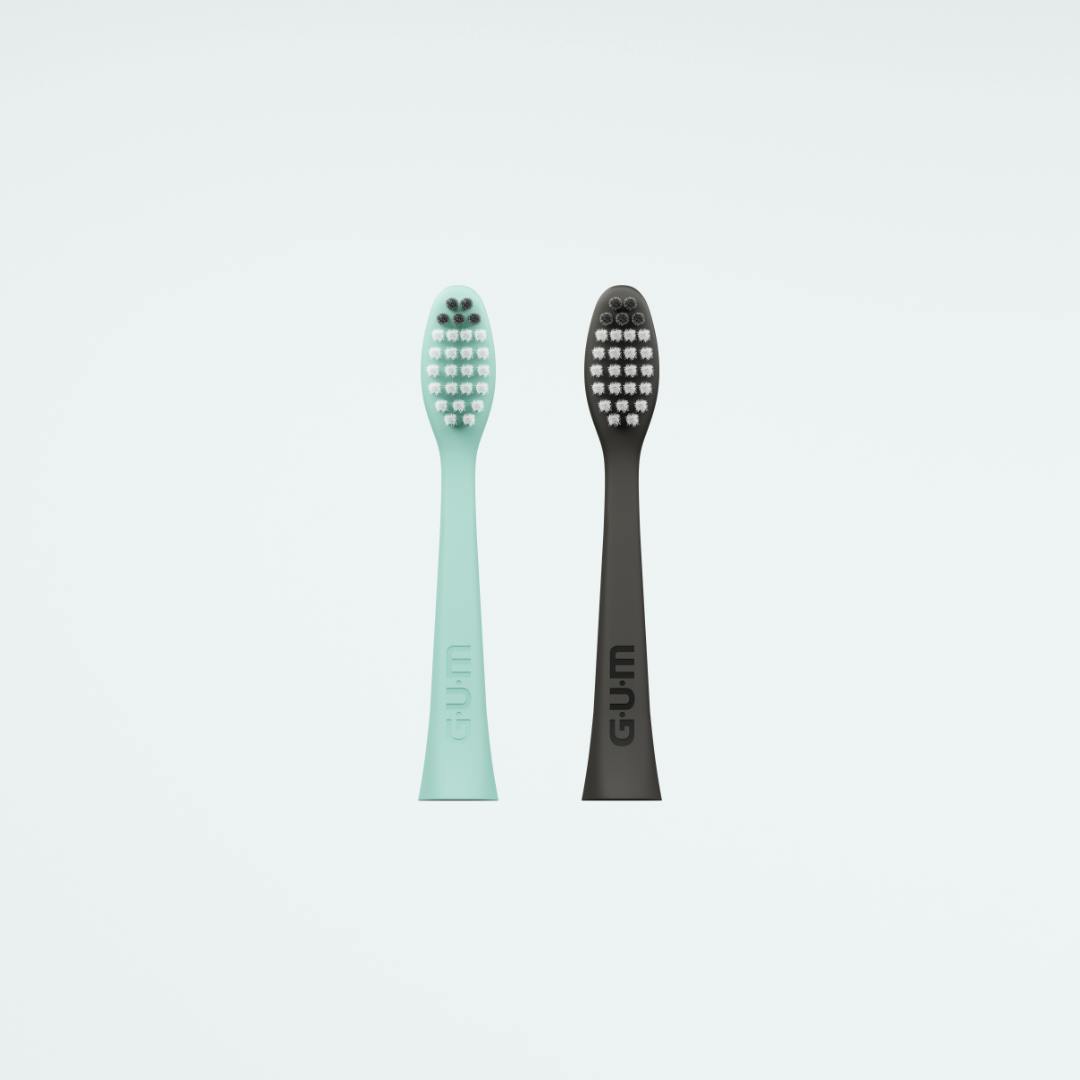 Save time and money
Don't feel like remembering to buy replacement brush heads regularly? No problem! With our subscription, you'll receive them regularly and automatically delivered to your doorstep. Includes free shipping!
What are the advantages of the subscription?
Convenient & free shipping!
With the worry-free upgrade, you no longer have to worry or remember to get fresh replacement brush heads in time. With our convenient service, you'll receive a double pack of brush heads delivered straight to your mailbox every 6 months.
When will I receive the new brush heads?
he replacement brush heads will be shipped after the subscription is confirmed and will reach you within a few working days. After that, the shipping will occur in a 6-month cycle.
If I choose a subscription, how can I cancel?
You can cancel anytime here.
How often do I need to replace the brush head? How many do I need per year?"
Dentists recommend replacing the brush head every 3 months. That's why, as part of your subscription, we provide you with 4 replacement brush heads per year (delivery of 2 pieces every six months), ensuring that you always have an ample supply at home.
Do I need a subscription to use GUM Smart One?
No, you can use the GUM Smart One and the GUM Smart App without a subscription.
Is the subscription really worth the money?
Absolutely!
With the subscription, you will receive a double pack of replacement brush heads conveniently delivered to your home every 6 months, eliminating the need to worry about when to purchase new ones. Plus, you save on shipping costs.
Discover our
products for children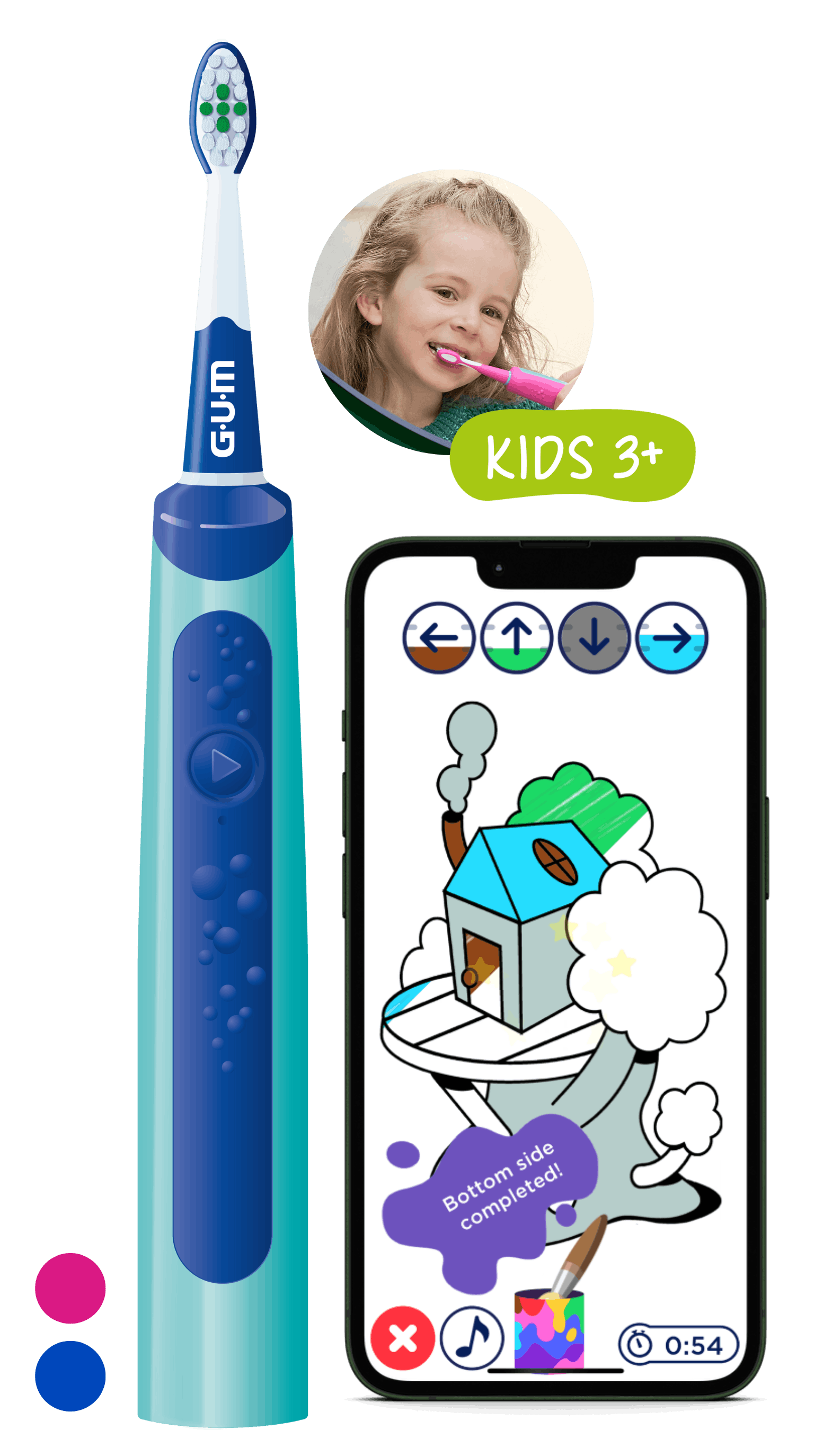 GUM Playbrush KIDS 3+
Smart sonic toothbrush with game app for children aged 3 and over
From:
€ 29,99
View product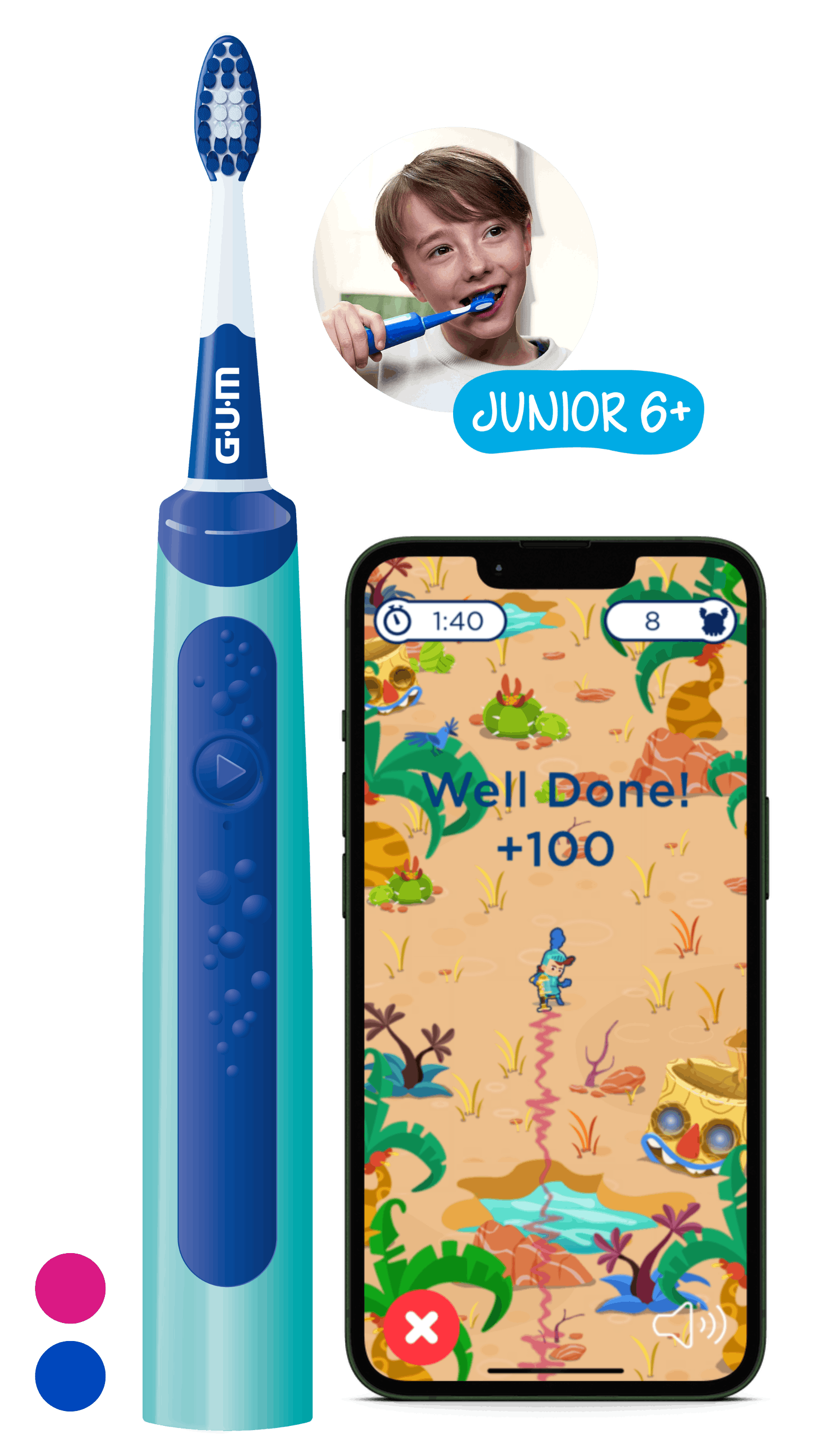 GUM Playbrush JUNIOR 6+
Smart sonic toothbrush with game app for children aged 6 and over
From:
€ 29,99
View product